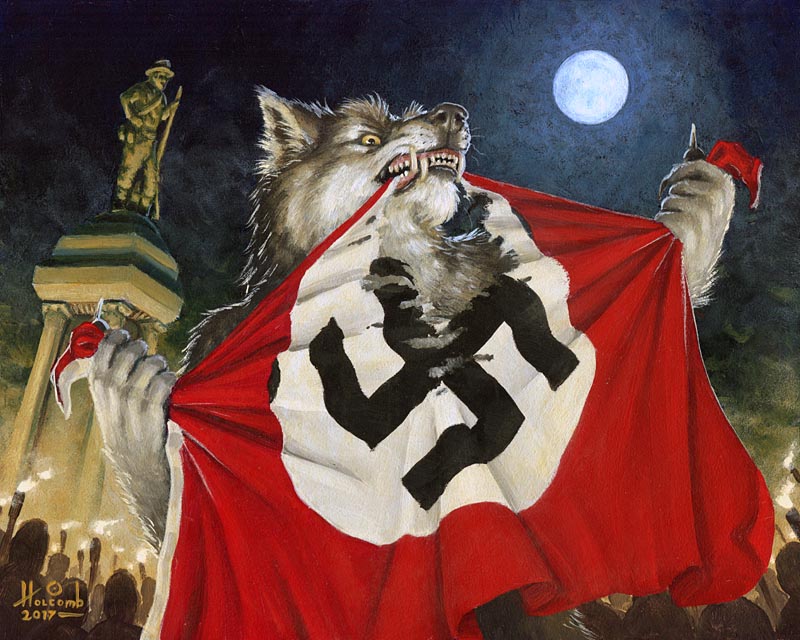 NO MORE!

(Werewolves Hate Nazi's)

"Fallen Empires, should stay in the pages of history. As they fell for a reason."

I tried to get this finished for the Convention but just ran out of time. took me 3 hours to finish it once I got back home. I drew the sketch for some weeks before I got to the painting, inspired by recent events. Should have painted this one bigger...


Media: Acrylic on Panel
Size: 8" X 10"
Date: September 2017



---